In case you are a-wonderin' what I, Travelin' Jack am up to these days....for one thing....my paw PRINTS are making the pages of several magazines.
For starters......the state's most loved and well recognized publication,
New Mexico Magazine
is covering my favorite topic-PET-FRIENDLY New Mexico. I have to give a paws-up to Jill for writing the article entitled
DOG IS MY CO-PILOT
....but the publisher and editor of the magazine KNEW that they needed my mug shot in the article too...of dog-course! So VOILA! Here I am....front and center in this great mag!
POOL TIME at Buffalo Thunder Hilton Resort
Now here are your marching orders!
Go get your paws on this great mag that includes me-Travelin' Jack.
No IFs, ANDs or Dog Butts about it!
1)
BUY
the March issue of New Mexico Magazine ASAP...you never know, they might just run out of this 'pupular' issue!
2)
SUBSCRIBE
to the magazine. You won't want to miss a single issue of this showcase magazine that covers Everything New Mexico from featured destinations, art, music, books, food and now even us pets! If you haven't already subscribed....WHADDA Ya Waitin' For? Here's the
link to New Mexico Magazine
!
3) and if you JUST MUST get a
SNEAK PREVIEW
of MY (...er Jill and my) article just click the link right now to read
DOG IS MY CO-PILOT.
YUP-PUP...we're pretty doggone proud to be part of
New Mexico Magazine
! Why I'm even doin' cartwheels about it.......
NOT!!! No cartwheels for this dawg!
But...HEY this ain't all the places I've been puttin' my PAW prints lately! I've been a hard workin' pup ...and here's another publication I'll be poppin' up in mid-March......
High Desert Dog Magazine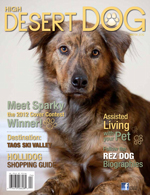 There will be an article JUST about li'l ol' me!
You better subscribe to that magazine too while you are at it!
And be on the lookout for it mid-March in pet boutiques and stores everywhere!
Seems I'm just everywhere these days! Paw Prints.............why even my FACE Shots are poppin' up!


Like on the latest BOOK I'm gonna be in....
Terrie Q and Travelin' Jack's PET FRIENDS.
This doggone cool book will be filled with PRETTY PICS of all sorts of PETS! And it's a fundraiser for our Animal Shelter too! You know how pup-portant it is to support those 4-footed friends at the shelter don't you? Well....this is a NEW way for you to support the cause....BUY A COPY OF THIS BOOK!
HOW you ask? Well....for starters, you might want to listen in Saturday morning on
770 KKOB Radio
when Miss Terrie Q (ya know that means QUEEN of the air waves, don't you?) will be talkin' with us about this book. I'll be YAPPIN' up a storm......so tune in and maybe I'll throw you a bone on HOW and WHERE you can get this great book!
But HEY...even THAT ain't all for this pupular dog-guy....MOI-Travelin' Jack!

Why......you just never know but my dog-gorgeous mug shot might just show up on some
NATIONAL CELEBRITY SHOW!
HMMMMM........wonder what
THIS
??????? BIG SECRET
could be all about?
I'm NOT talkin'......maybe YAWNIN'......
(that is a HINT for you friends out there in my Blogger Land).
You might just want to tune in
TODAY
to a very well known
Doctor
......who has a very popular
Medical TV show
.....who may just share a name with a very famous
Wizard
of __________! (two letters!)
YUP-PUP....if you are smart at all you can figure out this little pup-quiz of mine....and you just might see me yawnin' it up on national TV.....and that would be TODAY....February 22nd!
So you see.....my paw prints and my dog-famous pup-mug are showin' up everywhere! Hope you check out ALL these fun places where I'm puttin' my paw prints and celeb mug!
I do so LUV all of you----my Friends and Fans out there! MWAAAAHHHHH!
DOGGIE HUGS AND SLURPY KISSES!