All in a week's work for this travelin' dog! But WHEW are my paws tired or what!?!
It all started with a quick trip to Santa Fe....to check in at the pet-friendly
Hotel Chimayo de Santa Fe
.
Wanted to see if this cultural icon of a hotel named after the town of Chimayo is up to the true Heritage Hotel standard. Love that most of their properties around NM and beyond ARE pet friendly! Check-IN.....yup passes the pup-test. Now this is what I call a friendly welcome! Here's Jason handing me their brochure with their Pet Friendly Local Guide so I can explore Santa Fe in Travelin' Jack Style. It includes pet friendly restaurants, shops, parks, walking areas dog-cetera! Thanks Hotel Chimayo de Santa Fe for thinkin' of us dogs!
And bark about comfy digs! Our boutique style suite had this neat banco seating....I'm thinking they planned it JUST for me!...with the bedroom connected right by the sitting area.
NOTE: PET TRAVEL TIP. I am a bit of a prima-dogga and I LIKE to sit on furniture, so we ALWAYS pack my blanket to cover the furniture to keep everything doggone spotless! You know it's JUST the right thing to do!
Hotel Chimayo also has a rockin' cool drinkery. It's called the
Low 'N Slow Lowrider Bar
. I think I add just the right touch to this comfy spot to while away the evening...don't you agree? I really like that they have captured the cultural specialties of Chimayo and brought them to the hotel for all us travelers to experience first paw! It's the real thing!
While we were in Santa Fe we did some strolling, shopping, eating dog-cetera around the pet friendly plaza scene....and then we made our way up to our next "BUSINESS" event.....the 6th Annual
North Central Region Tourism
Mixer. Since I AM the official Spokes-dog for our board, I MUST BE THERE!
Why ALL my tourism People buddies were there! Red River, Los Alamos, Santa Fe, Chama, Abiquiu, Ojo Caliente, Taos...and even those tourism travelers LIKE ME...who wander All over our state! We were ALL there talkin' about neat things happenin' in our state....like the current tourism contest called
"New Mexico True Stories!"
where you can win great things like gas cards and even $5000! Wow! All you have to do is write a story..with pictures...about your fabulous New Mexico TRUE vacation! Check out this
link
for the details.....HMMMM I better get MY story crackin' now.....I wanna win a prize too!
And speakin' of prizes...they were givin' 'em out like dog-candy. Did I win a great prize?
Yup....there was DEElicious food (and don't tell Buffalo Thunder Resort but I snuck some!) They were the Doggone BEST hosts for this event
...Why they even had a special food tasting....here's one sample of their gourmet tasty treats. DARN....I can't quite reach it...or it would be dog-history for sure! Thanks
Hilton Buffalo Thunder Resort
! You DUN good---very very good!
Back to Albuquerque to repack for the NEXT road trip....but WHOA-doggies...what is THAT I spy on the wall of my house?
Why it's New Mexico's OFFICIAL STATE BIRD...that fun, fast-paced ROADRUNNER! Hi Mr. Roadrunner...thanks for stoppin' by to say hi to me! I LIKE you LOTS!
But the surprises don't stop here! Why LOOK what came special delivery to me in the mail.....a super-dooper DOGGIE GIFT PACK filled with tasty treats. Better check it out good! YAH! It's the one-the only...
B
e
Pawsitive
gift pack.....
Delivering happiness to dogs in need.
This box is filled with The
Original Flavor
Dog Treats...you can subscribe to 1 of 3 monthly subscription options for as low as $18 per month. Just click on the
BEPAWSITIVE link
here and start YOUR pup's treat program now. Each month's box comes with different organic dog treats.....which means I don't get tired of them EVER! Also in the box are fun dog goodies or a gift card/discount code for other awesome dog products. And here's the part I like the Best! It's their ONE FOR ONE program where pet lovers can treat their pups AND shelter dogs with their "Buy One, Give One" Monthly Treats Box. For each box purchased,
BePawsitive
donates another box to an animal shelter or rescue organization. PURTY DOGGONE cool eh? I'm happy AND those shelter puppies get a treat too! Now that's what I call a WIN-WIN. Better sign up FAST and get started on this grrrrrreat progam NOW! That's MY bark of advice...and we all know I AM the Dog-In-The-Know!
Travelin' Jack
dog-definitely ENDORSES this doggy subscription program.
2nd DOG TRAVEL TIP.
When you are packing for that road trip....DON'T FORGET THE DOG TREATS! Always nice to have a tasty tidbit along the ride route...and what better way than with a healthy, easy-to-pack dog treat like these BePawsitive biscuits! Double Dog YUM!
But it's time to hit the road Jack (so to bark)..so on we continue to Chama for the weekend! There's BIG TIME happenings at the
Elkhorn Lodge
, host to the 10th Annual CHAMA PICKIN' FEST...that's a musical festival for those of you not in the know.
Lots of good music....and some stars too....like Grace Askew of THE VOICE fame this year! I dog-personally think she shudda won the whole doggone match...she can sure strum that fancy guitar and whale out a tune that makes a dog think he's gone to heaven!
She sings
BLUNTRY!
Don't know what that means? It's
Grace Askew
Special....BLues and coUNTRY! Yup...that's a dog fact! I aughta know....I WAS THERE! Luv Ya Grace! Thanks for posing for a special photo with me!
And speakin' of Chama....here's the next happening...Chama Territorial Days. A fun time for the whole family....well maybe NOT so fun for the bad guys roamin' around town! Watch out for those serious lawmen...they'll take care of the bad guys in high-hangin' fashion! This weekend....I'm goin///but I swear Sheriff...I've been a VERY good dog!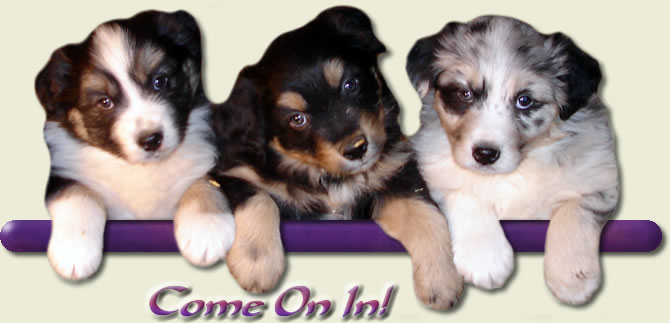 And here's a FACT...the Elkhorn Lodge HAS
GONE TO THE DOGS
! The Australian kind that is! What? There is a one-of-a-kind event occurring this weekend with a
DOG REUNION
---hot-dog-dandy! I hear there are gonna be LOTS of Australian Shepherds taking over the Elkhorn Lodge at their 1st ever reunion! There will be LOTS of high-flying dog action on Saturday afternoon on the Elkhorn Lawn. Come by from 1-4pm to see what all the Barkin' is about! Here's a l
ink
to this big dog-deal. Can't wait to meet my furry Aussie friends. I may be English (Olde English Bulldogge if ya remember rightly), but that doesn't mean I can't party down with those Aussie pups too! Gotta go get ready for those pups.....
see you down the road soon!
DOGGIE HUGS AND SLURPY KISSES!